about GIS USA
In 2011 Rex Companies was an exclusive, independent distribution partner of the Swiss company GIS AG focused on the needs of customers in the USA. In order to facilitate a laser-like focus on the American market, the subsidiary GIS Corporation was founded in 2022. It is located at the same site in Newport News as Rex companies.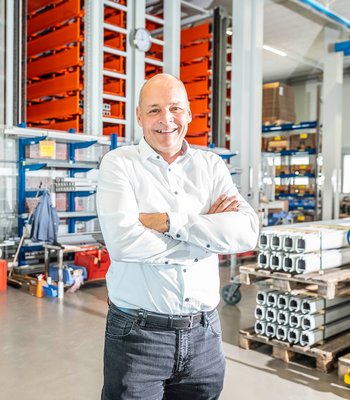 Ivan Muri, Managing Director
Our promise
Whether you need an electric chain hoist on short notice or a well-founded project planning of a crane system, you have found your partner! With the expertise of our experienced and competent team, together we will find the solution for your load transport. Our extensive electric chain hoist stock, combined with our flexibility and versatility allows GIS to serve our industrial and entertainment customers on short notice and with unparalleled support.
Direct sales or through our nationwide reseller network, we aim not only to meet the requirements of our customers, but to exceed their expectations. We are happy to support you from project planning to installation. All while offering the best customer service and after sales support in the industry!