Product training
High-quality products require competent sales advice and regular, professional maintenance. So that our sales and service partners can acquire these skills, we regularly organise seminars- and product trainings. These are very practical and provide participants with the skills needed to independently enter the market as qualified and competent GIS partners.
GISpedia
Here you will find answers to frequently asked questions and tips & tricks about our products.
General terms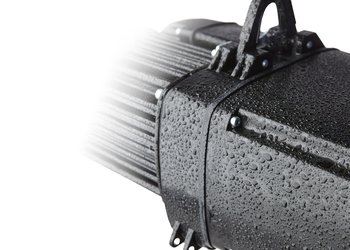 What does IP protection class mean?
The degree of protection designation is always shown by the letter pair IP appended by two digits. These indicate the degree of protection of a casing with regard to contact and foreign bodies (first digit) and moisture or water (second digit). You will find more details here: https://en.wikipedia.org/wiki/IP_Code
---
Electric chain hoists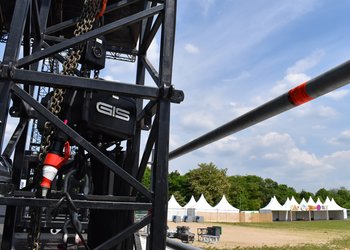 Are electric chain hoists from GIS suitable for outdoors use?
The LP / LPM series feature as standard protection class IP 65 (dust-tight and protected against water jets), which allows outdoor use without any problems.
---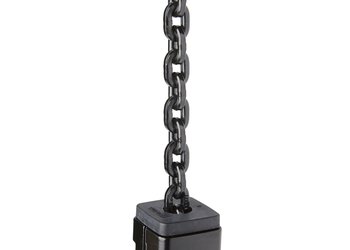 What are the advantages of profile-steel chains?
In comparison with traditional round-steel chains, profile-steel chains as used with the electric chain hoist LPM and LP have a significantly higher safety factor which reduces the wear out and extends the service life.
---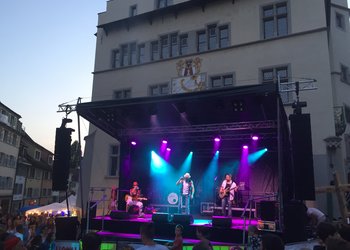 What capacities are single-phase electric chain hoists suitable for?
GIS single-phase electric chain hoists can be used for a lifting capacity of 2000 kg. For maximum capacities the hoisting speed is reduced to 2 m/min. Power driven trolleys in 1 phase design are available for the electric chain hoists.
---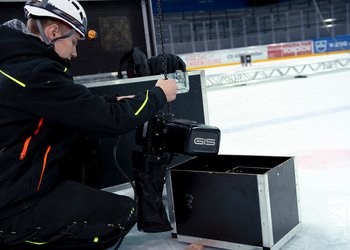 What is the temperature range for the use of electric chain hoists?
GIS electric chain hoists in the standard version are suitable for the temperature range - 15° to + 50°. For ambient temperatures below the minimum and above the maximum special versions are used.
---
Tips & tricks: Lubrication of the chain
Regular lubrication of the chain can extend the service life by the factor 20 - 50. According to our operating instructions, we recommend a creeping gear oil of type 15W-40, paying particular attention to the viscosity. The chain manufacturer recommends a viscosity of less than ISO 300. Unsuitable chain oil can lead to the chain clumping in the chain bag and the chain links no longer running properly through the chain guidance. Before start-up and regularly during use, the chain must be oiled along its entire length as well as between the chain links.
---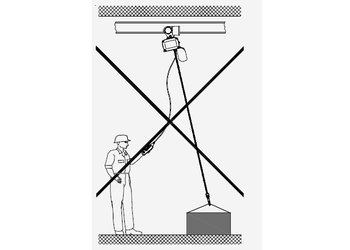 Tips & tricks: Preventing diagonal pull
The diagonal pull of loads (> 4°) should be avoided, since the chain and the chain guide are excessively worn out in this way, which can affect the safety of the system.
---
Tips & tricks: Wrong running direction of the chain hoist
You press the "up" button on the control switch, but the electric chain hoist lowers the load or vice versa. This is most likely because the hoist is incorrectly connected electrically to the mains and needs to be connected correctly by an authorised professional.
---
Trolleys
Are trolleys equipped with a fall protection?
All GIS manual and electric trolleys are equipped with an integrated fall and climbing protection made of solid cast steel, as well as an intervention protection.
---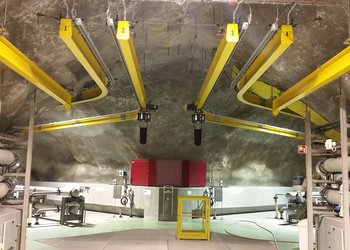 ---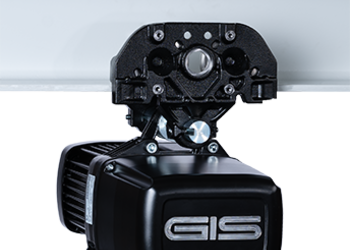 Tips & tricks: Trolley with plastic rollers
Should the standard steel rollers be too loud or should they transmit noise into the building, we recommend plastic rollers (up to maximum 1 250 kg). For more soundproofing solutions please contact our sales team.
---
Tips & tricks: Trolley with stainless rollers
In case of aggressive acids or alkalis in your working environment, we recommend a corrosion-resistant electric chain hoist and a trolley with corrosion-resistant rollers.
---